Thermal printers are essential machines for many businesses. But did you know that thermal printers can produce durable labels, signs, and barcode
in large quantities?
Unlike inkjet or dot matrix printers, thermal printers produce images with a heated print head. This process produces high-quality printed
materials that can withstand rougher use.
There are two types of thermal printers: direct thermal printers and thermal transfer printers. Both use a thermal print head that applies heat to the surface to be marked.
How does a thermal Printer Work and Colour Print 2022
Why thermal printing?
Thermal printers are often used or considered for printing barcodes, especially on labels, tags, and wristbands, which have a long life span and are exposed to sunlight, moisture, and harsh environments.
If you are looking for thermal technology, thermal technology is also a good choice.
Media Flexibility
Durable, easy-to-maintain printers
Application Flexibility
Alternative technologies, such as impact printers*, are prone to failure in dynamic, industrial environments. They do not have the print quality to produce crisp, permanently legible barcodes and are often not optimized for adhesive label media.
Impact printers work by hitting a metal or plastic head against an ink ribbon. Examples include dot matrix printers, daisy wheel printers, ball printers, etc.
Also Read: How to Clean Printer Heads Epson
How does a thermal printer work
In thermal transfer printers, a heated print head applies this heat to the ribbon, melting the ink and causing it to adhere to the substrate. As the ink is absorbed, the image becomes part of the substrate.
This technology offers image quality and durability unmatched by other print-on-demand technologies. Thermal transfer printers can accept more substrates than direct thermal methods, including paper, polyester, and polypropylene materials.
Also Read: How to keep printer ink from drying out
Direct Thermal Printing
Direct thermal printers do not use ribbons, toner, or ink, but instead, form images directly on printed materials. This method uses chemically treated thermal paper, which darkens in colour as it passes under the thermal print head.
This makes the substrate more sensitive to light, heat, and abrasion. In addition, labels and stickers are not as durable. Images fade over time, and excessive exposure to heat, light or other catalysts can cause the substrate to darken.
Also Read:  How to connect a Brother printer to WiFi
Mobile Printers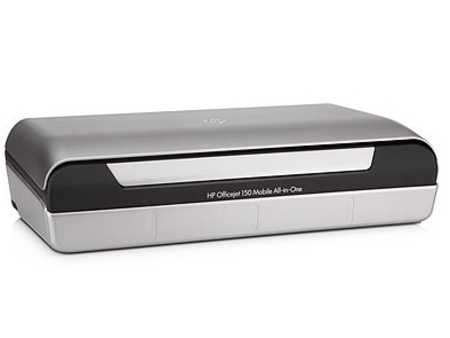 Portable tool for barcode printing needs on the move. Must be lightweight, durable, and have wireless connectivity.
Should be able to install media with ease. The screen should be easy to read and shock-resistant. Some mobile printers are incredibly durable, withstanding splashes and submersion, extreme temperature changes, and repeated drops from a distance onto concrete.
Mobile printers are ideal for a variety of label, receipt, and tag printing applications, including retail, hospitality, healthcare, warehousing, transportation, and manufacturing.
Also Read: How to Clean a 3D Printer Bed
Desktop Printers
Desktop printers are designed for installation in offices and other small spaces. They should require minimal maintenance, be easy to use, and have a variety of wired and wireless connectivity options. Media should be easy to load.
Office printers should be reliable, cost-effective, and able to handle moderate print jobs. High-end models need to evolve as technology and business needs change.
Desktop printers are ideal for printing a variety of labels, stickers, wristbands, and receipts in retail, healthcare, hospitality, transportation, and light industrial sectors.
Also Read: How long does printer ink last before it dries up
Industrial Printers
Industrial printers are ideal for more demanding environments and higher print volumes. They are larger in size and generally more robust in construction.
They must be easy to integrate into an existing business and easy for staff to use. High-end models are incredibly robust and can withstand 24/7 environments and business-critical operations.
Helping you gain real-time visibility into your entire supply chain, increase efficiency, and leverage Internet of Things (IoT) technologies to gain a competitive advantage, these models are incredibly robust and can withstand 24/7 environments and business-critical operations.
Industrial printers are ideal for applications producing labels and tags in manufacturing, transportation and logistics, government, retail, and healthcare.
Also Read: Which Printer has the Cheapest ink Cartridges
Print Engine
Print engines are designed for integration into packaging lines and other printing and dispensing systems. It typically comes with a product sensor to initiate printing and an applicator (pad) to apply the label to the marked goods.
The print engine should be a durable machine capable of continuous operation. Since it is integrated into the system, it must be easily accessible for quick maintenance. Removable and replaceable parts are ideal to keep the production line running.
Print engines are used to produce labels in production, shipping, and order fulfilment environments.
Also Read: Cheapest Place To Buy Printer ink Online
What are thermal printers used for?
Thermal printers are used in a wide variety of industries.
Transportation & Logistics
Cross-docking and storage
Packing  Industries
Shipping and receiving
Stock control
Proof of delivery
Rental car return
Production
Compliance labels
Spare parts management
Equipment maintenance
Traceability
Quality Assurance
Healthcare Management
Secure Patient Identification
Laboratory/pharmacy management
Asset management
Accurate specimen labelling
If you need a mobile, desktop, or industrial printer or printing device, contact a GFC thermal printing expert to learn more about the benefits of thermal printers for your organization. We offer a wide range of products to meet your environmental, print volume, and application needs.
How does a thermal Printer Work and Colour Print 2022  | Video Explanation
How does a thermal Printer Work and Colour Print 2022 | Infographic
Can thermal printers print colour?
Can thermal printers print in colour? Some thermal printers can print in colour. Thermal transfer printers, which are monochrome printers, can print in a variety of colours, regardless of the colour of the ribbon inserted.
However, some thermal printers that use ZINK technology or dye-sublimation thermal transfer technology can produce photo-quality colour images.
Many people may think that thermal printers cannot print in colour. However, this is not true.
Thermal printers can print full-colour labels and images if the right model is selected. Here we will tell you about the different types of thermal printers that print in colour and what you need to know about them.